My plausibly live look at the 2010 NBA Draft was
here.
My recap of the 1982-91 NBA Drafts was
here.
My most recent look at the greatest players in NBA history was
here.
I love old NBA drafts; when time permits, I like to watch a few during draft season and offer commentary. Sometimes there are jokes, but I'm not as funny as was I before all the juice was squeezed from my brain by a draconian courseload.
Can someone please remind me that Draconian Courseload is a good fantasy football name? And Fromage a Trois. I will forget.
I've got 4 this year, '93, '95, '96, '98. Let's get it poppin' with the 30th pick in the 1993 NBA selection draft. Yeah, your friend and mine...
1993 draft
The 1993 draft was in the Palace – they treated Webber, who was leaving Michigan early after that supposedly life altering time out call, like he were Alcindor graduating after three titles. I don't know what Webber's current relationship is with Detroit, but there he was, headed out the door after only two years in school as a national lightning rod who theoretically blew the title game, and the crowd went bankers for him.
That Webber trade is coming for my Golden St. Warriors. I'm a Warriors fan. I'll take whatever level of condolence you feel is appropriate.
CWebb Win Shares, regular season+playoffs with GSW = 8
Penny with Orlando – 52.6
Hell of a trade, Nellie.
I loved both of them, full disclosure; but we had Timmy coming off his age 26 season running the point, Mullin, Spree, Marciulionis all on the perimeter. Billy Owens was only 23, too early to call a bust – so looking at:
PF Webber
SF Owens
PG Hardaway
SG Mullin
…with the kid Sprewell off the bench, or more likely we go small and play Owens at the 4 and Webber at the 5; we're just going to run it up and down the floor. I was 22 in the summer before my second year of law school during the 1993 NBA Draft; in the dying days of what, to that point, was the most significant relationship of my life and I was investing all of my emotional hopes into sports. The 49ers were in their late dynasty; the Giants had the best record in baseball at the All-Star Break led by a decidedly un-PED aided best player in baseball by a billion miles Barry Bonds, and I was convinced GSW was about to join the party and CWebb was going to be the piece that put us over the top.
But Sarunus got moved and then Hardaway got hurt, and Mullin's off year the season previous turned out not to be a blip but the beginning of his decline (he lost half his value between ages 28 and 29). Owens just never progressed at all; Webber was strong, 8 Win Shares, same as Spree – it's less the trade during the '93 draft that kills us than the one the next year with the Bullets. The Giants won a hundred three games but didn't make the playoffs; I didn't much like law school and would like being a lawyer less, the Niners won one last Super Bowl and have spent the past fifteen+ years paying for the previous decade of success. And I got all kinds of dumped in '94, "I sort of met someone else, so...." dumped.
I blame Nellie for all of that too.
I'd like to do a search for "checkered past" and "nba draft" – as Bob Neal just hung that phrase on JR Rider (who, a few minutes later, called himself a "perfect man in society" right before predicting victory in the slam dunk contest).
I did the search. 9900 results. For example:
Jamar Smith, the former Illinois player, has gone through so much more. In 2007, he crashed a car into a tree while driving under the influence and eventually left the scene of the accident -- with his teammate unconscious in the vehicle. Smith was dismissed from the Illini months later for continuing to use alcohol.
Not for leaving an unconscious teammate in the car? Jesus - next time you hear Bruce Weber on some crappy coaches show talk about team being the most important thing in Illinois ask how many teammates you have to leave for dead before they ask you to turn in your meal card.
Lee Benson
College: Brown Mackie College (Salina, Kan.) | Ht: 6-11
2001-02 Stats: 35 ppg | 13.6 rpgAndy Katz's take: Benson is an intriguing draft pick. He's older, has a checkered past that he's trying to recover from (spent eight years in prison before arriving at Brown Mackie),
8 years in the house! Maybe we need to tighten up the phrase "checkered past."
"Hey, mom - I'd like you to meet the new fella in my life; his name's Joel - sure, he's got a bit of a checkered past..."
Craig Sager's blowing Bobby Hurley nice and sweet like. When you hear someone like Jalen Rose talk about hating the Dukies back in the day. Interviews like this are why.
Bobby Hurley just plays so hard every minute on the floor.
Bobby Hurley just wins, everywhere he goes. Junior high. High school. College. Everywhere he goes. He's so dreamy. Like a basketball playing Joey McIntyre.
Only guy on the Dream Team who could guard him in those scrimmage games was Jordan. In fact, if Jordan ever retires early under mysterious circumstances to go play minor league baseball - it's almost certainly not some type of gambling related vanishing - it's fear. Banana yellow stripe running down his back. 'Cause he don't want none of Bobby Hurley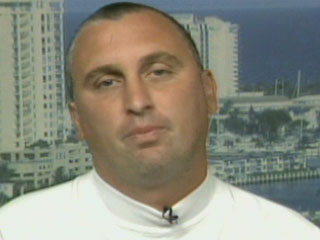 Kendall Gill's a restricted free agent in Charlotte, to Doug Collins that means "he's got them in a very difficult spot." Good class consciousness there, Doug. Way not to forget from whence you came.
"NBA Draft" + "whence" = 33,000 hits.
Hubie describes Greg Graham: "he can score big points in big bunches in big games."
Career WS – 1.3, in just a little over 200 games, none of them big enough, presumably.
"Gheorghe does not speak English" from the podium after Muresan was selected.
And he never learned.


1995 draft

I hate Joe Smith. My apologies to those who care for him.

Sager asks him what it means to be picked first overall.

"It's a great accomplishment for myself."

Know what else would be a great accomplishment? More than 13 WS with GSW.

Question: Who was the best number one overall pick ever for the team that picked him?

Make your selection. Go. I'll wait.

Okay, here are your options:

Baylor 129.6 WS in 980 games, all with the Lakers.
Oscar – 148 WS with Cincinnati in about 700 games.

"They say emotionally he may not be ready, but what sophomore in college is ready? – Pitino about Rasheed Wallace. 15 years later he might have said something like "They say emotionally he may not be ready, but what 35 year old father of four is ready?'

Kareem – 123.4 WS with Bucks in a little over 500 games.

Jesus God – Kareem with the Bucks; he's far enough behind that you'd take Oscar, but Kareem with only the Bucks had almost as much value as Baylor his whole career. Kareem with just the Bucks would be one of the Top 50 players of all time. That's how good Kareem was. Kareem with just the Lakers played about 1200 games and had 185.6 WS; that would put him in the top 20 of all time. Kareem with just the Lakers has about the same value as Olajuwon; he did it in 300 more games, so you'd take Hakeem – but that's still more WS than Kobe, although a tick fewer than Magic and West, if you're thinking about the greatest Lakers ever. Kareem – good enough for 2 spots in the 50 greatest players of all time.
Reeves went next, I racial profiled him hard before this draft, like he pulled out a
sajjāda
at a LaGuardia terminal.
My animus proved correct given the 13 Win Shares Reeves accrued during his career. Stu Jackson called him "BC" – taking his nickname "Big Country" – and turning it into another nickname. That's the kind of executive decision that gave Stu his next career.

Lanier's at about a hundred WS for the Pistons.

Magic's your new leader, for those of you playing at home, 188.4, all with the Lakers, in about 1100 games.

Olajuwon's got 185.4, almost 1400 games; David Robinson at 196.19 in about 1120 games passes Magic; of the articles of faith I'd like you to accept if you aren't familiar with basketball metrics – David Robinson was better than you think, about the same value as Bill Russell.

And you think he's going to win our little competition – but then comes Duncan. 198.8 WS and counting in 1230 games – so, today, right now, in the summer of 2011, the answer would still be Robinson, the tiny Duncan value advantage outweighed by the number of games extra it took him to get it, but that won't be forever. Duncan wins for total value, when considering games played, you'd say Robinson was the best number one pick for his team.

"Fortunately for me I'm watching TV one night, Benny Dees is in the playoffs and Frankie King is throwing up a storm."


You know how occasionally someone says "okay, living or dead, what's your ideal 4 person dinner party?" or some much hypothetical.

From now on, mine includes Hubie Brown.
1996 draft
Starts at end of 1995 draft, 'cause its impossible for NBA TV to cut these drafts in a way that fits a TV schedule, with Hubie saying about Don Reid "a lot of teams liked his package" – and we're off.

'95 was the Joe Smith draft; I made a talk radio phone call about it, I think to Pete Franklin; my argument was it didn't matter who my GSW picked, it would be a mistake.

Smith was a Warrior for 200 games, earning 13 Win Shares.

Hey, NBA TV has added some new graphics; I was just told that Iverson won the Rookie of the Year; that's the first time, to my knowledge, there's been new content in any of these old drafts. I'm entirely in favor. Unless they start telling pop up video like jokes, as that's my beat.


'96 was still the era of big suits; Craig Sager and Iverson are both in oversized grey suits in the kiss and cry area. Ernie Johnson, Jr. is your host, he reminded us of Don Reid being the last pick in '95, as meaning that Hoyas have gone back-to-back. Hubie missed the opportunity to discuss his package.

Marcus Camby went second – I met him when doing the game show in 2000; I met Jack Sikma in a men's room at O'Hare airport in 1985. Who was the best basketball player Jim Jividen ever met? Let's go to the Win Shares videotape:

Camby's played 960 games, regular season+playoffs and has 83.4 Win Shares.
Sikma played 1200 games, and had 120.4 Win Shares, that's the 52nd highest combined total ever. Sikma was better than Camby and remains the best ballplayer I ever met in a men's room. Dude took a curiously wide stance. I assume its being seven feet tall, no other stance one could take.

Vecsey just told us who picks 3-5 were going to be; I don't know who we blame for the inability of those covering drafts to keep their goddamn mouths shut, but we can't watch an NFL draft anymore without watching the guy about to be picked on the phone beforehand. I don't want to know – why is it the NFL can tell ESPN to yank Playmakers but can't tell them not to spoil who the Bills are about to take? If Maria Menounos popped up on the Oscar telecast to say, "I've been talking to my sources inside Price-Waterhouse, here's who's about to win Best Live Action Short", my guess is Tom Shales would find that worthy of critique. It's a draft - don't tell me who gets picked until they get picked.

Craig Sager Does Wildly Inappropriate Things:
Craig Sager almost took Stephon Marbury's hat off; Marbury's sobbing, just bawling about being the brother who finally busted through to the Association, and Sager reaches over, "can I take this off?" – and almost grabs the cap off Marbury's head. We're a little more personal space sensitive in 2011, I think – if Stuart Scott is yanking hats off this week I'd be surprised.

Vecsey got the fifth pick wrong, he had Antoine Walker going to Minnesota, they took Ray Allen. With 145 Win Shares, Allen was the best player in the '96 draft. Scott Hastings is breaking the Allen/Marbury deal – Vecsey corrects him about Allen's destination, "I suspect it's to Portland for Rod Strickland."

Who will be right???

Has Lorenzen Wright passed away? Am I thinking about that correctly? Yes. In 1996 Ray Allen/Antoine Walker/Lorenzen Wright could not have more closely been at the same place at the same time; literally just five minutes apart. Ray Allen has the 27th most combined Win Shares in NBA history; Antoine Walker is bankrupt; Lorenzen Wright is dead.

Rick Pitino just said the Nets should pick Kerry Kittles instead of Kobe Bryant because John Calipari needs to win next year. That's the kind of foresight that might lead a man to bang his equipment manager's future wife on the floor of a Louisville restaurant.


How quickly was Kobe better than Kerry Kittles?
Rookie Year Win Shares: Kittles 6.9, Kobe 1.9
Year 2 WS: Kittles 10, Kobe 6.5

And that was it. Kittles got hurt in year 3 and Kobe went by him; come year four, Kobe was Kobe.

Right after the Allen for Marbury deal was made official (sorry, Pete), GSW drafts Todd Fuller and not Kobe Bryant.

That's my team!

Hubie: You'd have to say the Warriors were very high.

He may have added "on Fuller" right after that, but my construction is more accurate.
As loud a sports radio campaign as I ever went on, they may have been the last sports radio calls I ever made, was against the idea that GSW should take Todd Fuller, who became the consensus "hey, we sure do need some bigs" choice as draft day neared. It could be that the success of my loud "Bryant Reeves can't play" rants emboldened my Pat Buchanan like assault on the next big white, major conference stiff. I wish I could say I wanted us to take Bryant instead...

Oh, wait, I did. Somewhere, perhaps there is a digital archive of about a dozen phone calls to various KNBR hosts in the spring of 1996 with an angry young lawyer fervently arguing that we should look beyond the seeming needs of today and swing for the fences. I'm not always right. I thought David Robinson would bust and he did not. But I was right about this.

Kobe called the NBA a "step up" from high school.
One hopes.

Peja, name given as "Predrag" goes after Kobe – Predrag has an LGBT connotation in 2011 that went unappreciated in 1996. Sager asks if he likes Sacramento – Peja, from some war torn Baltic republic, is one of the few tonight who could honestly say yes.


Kid Canada thanks his junior high, and since he looks like a rising 9th grader, that makes sense.

Knicks fans chanting "We want Wallace" – as their unerring basketball savvy leads them to want John Wallace. The Knicks have 3 of the next 4 picks; the broadcast is certain they can't fail with whomever they pick. It is an incredibly exciting time, apparently, to be a Knickerbocker.

18. Wallace
19. "McCarty and Wallace could be projected late lottery picks. I think the Knicks are doing great." – Pitino
20. The Cavs take Ilguaskas. EJ, Jr. says the Cavs now lead the league in syllables. Heh. Silly foreigners.

John Wallace WS as a Knick = 1.6, career total = 6.3
McCarty WS as a Knick = 0, career total =15.1

21. Donate Jones = WS as a Knick=0, career total -.3

Ilgauskas – 63.3 as a Cav, 66.3 overall. Syllables. Funny, funny stuff.


1998
Vecsey once again gives us the first 5 picks before pick one. Thanks Pete. Way to break a story about the telecast you're on. Neil Patrick Harris should open episode 4 of the next season of
How I Met Your Mother
by telling us who Ted is going to wind up marrying.

Michael Olowokandi owns the national hop step and jump records in Great Britain, thanks Hubie.


Let's hear from Clipper GM Elgin Baylor about his first overall pick "Olowokanda – problem with the name."

When you mispronounce the name of your first overall pick, that probably doesn't speak well for either of you.

His career WS was 2.3 in over 500 games played. -.1 with the Clips. Is he the worst player in NBA history? Is there a worse combination of few WS and more games played? Is the Kanda man the absolute worst basketball player in the history of the NBA?


Here's where GSW made the Jamison for Carter trade, I liked them both coming out of school, like most people, at least judging from the broadcast team, I preferred Carter.


Jamison = 83.4WS, 25.3 in GSW
Carter = 108.9WS, 50.1 in Toronto

They won the trade. Jamison was a good GSW and had a really good career; VC probably won't make it, but he should go to the HOF. 100+ WS and 3 seasons over 10WS.

Tractor Traylor goes next. Career WS 13.6. RIP

Craig Sager Does Wildly Inappropriate Things:
Sager asked Traylor's grandmother where they went shopping for their clothes. And asked Traylor why he wasn't in better shape in college. And hoped Traylor could stay off grandma's peach cobbler.

Craig Sager Does Wildly Inappropriate Things:
Larry Hughes little brother had a heart transplant which is why Hughes played college ball in St Louis; he died in 2006.

"Did you ever worry you wouldn't make it through the operation?" Sager said to a 12 year old boy on live television about a surgery he had when he was like 9 years old. And he followed up with something like "and then you wouldn't have ever seen your brother again." Like he was going for a Roy Firestone moment. Then he yanked the hat clean off his head.

Dirk and Pierce go back to back at 9-10.
Pierce WS =137.2 thats 34th , I've got him as the 12th man of my all time 2nd NBA team
Dirk WS=183.4 thats 17th, Dirk starts on my all time NBA Team at SF

Majerus about Doleac, picked 12th by Orlando "there's a lot better players in the draft, I don't think there's a better kid."

When your college coach is saying as you are drafted "there's a lot better players in the draft" – and thinks he's paying you a compliment, that's a stay away.

Doleac's career= 600 games 12.9 WS

"You make a deal with the devil" – Doc Rivers, John Thompson, Majerus, Hubie all think HS early entry is terrible idea. Bad for the kids. The kids!

To that point, 4 high schoolers had been drafted in the modern NBA under the current rules:

Garnett, he's going to the HOF
Jermaine O'Neal, WS=64.5 in 970 games; he's had Ilgauskas's career.
Kobe, he's going to the HOF
TMac 100.2 WS, in 920 games; he won't make it, but he's a borderline HOF on the merits.
Rashard Lewis, who hadn't yet gone when they had this conversation, but went later in the evening= 94.1 WS in 960 games.


Now, Korleone Young sat around forever that night and he busts, not unlike Michael Doleac, who was, I'm told, a helluva good guy, so its error to say "every high school kid who enters the NBA Draft goes to the Hall of Fame," but its accurate to say "at the time these experts had their discussion, every high schooler who had been picked in the NBA Draft went on to have a fabulous, if not historic NBA career."
As for the 2011 draft - I've totally fallen in man love with Tristan Thompson, if he's there at 11 and GSW passes, we riot.
I don't want Klay Thompson; I'd rather have Alec Burks if we draft a perimeter guy; I really don't want a Morris twin. I'll settle for a better version of Udoh, the guy we took, against my advice, instead of Greg Monroe last year, in Biyombo. But PLEASE, PLEASE, PLEASE, if Tristan Thompson is on the board, take him. Thankyou.
Okay - here's Dampier in his big red coat from '96. Enjoy the draft. Go Warriors. Keep the faith.