Dear Internet:
I'm 500 months old.
That's it. That's the deal. I'm stopping. The back half of the ride isn't nearly as fun.
Here's how I celebrated turning 500. I read this piece
in New York Magazine:
"Why do we want to cure cancer? Why do we want everybody to stop smoking? For this?" wailed a friend of mine with two long-ailing and yet tenacious in-laws.
In 1990, there were slightly more than 3 million Americans over the age of 85. Now there are almost 6 million. By 2050 there will be 19 million—approaching 5 percent of the population. There are various ways to look at this. If you are responsible for governmental budgets, it's a knotty policy issue. If you are in marketing, it suggests new opportunities (and not just Depends). If you are my age, it seems amazingly optimistic. Age is one of the great modern adventures, a technological marvel—we're given several more youthful-ish decades if we take care of ourselves. Almost nobody, at least openly, sees this for its ultimate, dismaying, unintended consequence: By promoting longevity and technologically inhibiting death, we have created a new biological status held by an ever-growing part of the nation, a no-exit state that persists longer and longer, one that is nearly as remote from life as death, but which, unlike death, requires vast service, indentured servitude really, and resources.
This is not anomalous; this is the norm.
I don't want to go to there, and I say that as certain as a person could be that there is absolutely nothing on the other side of that. In 2050 I will not be one of those 19 million, but I'll be able to hear that train rumbling. Or I won't. Neither is a good result. Let me know when we have a viable third option.
Until then...
Here's
128.
This is Tendown 129.
1. Who is Going to Win the NBA Title?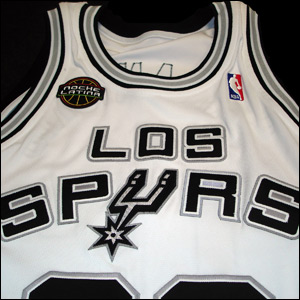 Answer: The Spurs.
4 teams left in the NBA playoffs - prior to the season
I had OKC, the Spurs, the Heat, and the Bulls
as the final four teams. Presumably had Rose and Noah not gone down that would be the case.
San Antonio's won 18 straight. They're the best team in the league. Pick them if you're picking.
2. What's the 15th best match in WWF/WWE History?
Answer: Bryan Danielson v. CM Punk, from Sunday's WWE PPV.
I went 4 1/2 stars on the match, there won't be a better WWE match this year unless it's these two again.
It wasn't the best match I saw this week though, as evidenced by my
running count of the best wrestling matches of 2012.
Here are the 4 star matches I saw this week:
4 stars DGUSA March Gargano v Yoshino 
4 3/4 

DGUSA March Low Ki BB Hulk Tozawa v PAC Mochizuki Ricochet
5 stars ROH March Richards v Elgin
4 1/2 WWE April Danielson v. Punk 
4 stars April DDT Omega v Irie
4 1/4 April NOAH Morishima Nakajima v Otani Hashimoto
4 stars April NOAH Morishima Nakajima v Marufuji Yone 
3. So, what's the full list of the 20 best matches in WWF/WWE history?
Answer:
1.Razor Ramon d. HBK 5 (WM 10)
2.Owen Hart d. Bret Hart 5 (WM 10)
3. Kurt Angle d. Chris Benoit 5 (Rumble '03)
4.Ricky Steamboat d. Randy Savage 4 ¾ (WM 3)
5.HBK d. Mankind 4 ¾ (Mind Games '96)
6.
Bret Hart d. Steve
Austin
4 ¾
(SSeries '96)
7.Bret Hart d. Steve
Austin
4 ¾
(WM 13)
8.HBK d. Bret Hart 4 ¾ (WM 12)
9.Bret Hart d. Owen Hart 4 ¾ (SSlam '94)
10..Davey Boy Smith d. Bret Hart 4 ¾ (SSlam '92)
11. Edge/Christian d. Hardys & Dudleys 4 ½ (SSlam 00)
12. Chris Benoit d. HHH/HBK 4 ½ (XX 04)
13. HBK d. Kurt Angle 4 ½ (Vengeance 05)
14. Kurt Angle d. Shawn Michaels (WM XXI) 4 ½
15. Bryan Danielson d. CM Punk (Over the Limit 2012) 4 ½
16. CM Punk d. John Cena MITB 2011 4 ½
17. Kurt Angle/Chris Benoit d. Rey Mysterio/Edge 4 ½ (No Mercy'02)
18. HBK d. Diesel 4 ½ (Good Friends, Better Enemies '96)
19. HHH d. Steve Austin 4 ½ (No Way Out '01)
20. HBK d. Razor Ramon 4 ½ (SSlam '95)
Answer:
Don Larsen
6.
How Many People Got Shot in Oklahoma City after Game 5 of the Laker series?
Answer:
8
Were I to go into a history PhD program today, I think my dissertation would be about fan violence in American sport.
7. Where Are Your Golden St. Warriors Going to Play Hoops Beginning in 2017?
Answer:
San Francisco
. Real answer...yeah, we'll see.
8. Why Did This Dude Pull a Gun At the McDonalds in my Old 'Hood?
Answer:
He wanted to cut in line.
9. Who Says Homosexuality Should Be Illegal?
Answer:
Professional Christian liar David Barton.
10.
Which part of Leviticus Didn't This Dude Get To
Answer: 19:28.
That's all for this time. I'll be back next time. If there is a next time...
Your pal,
Jim