Dear Internet: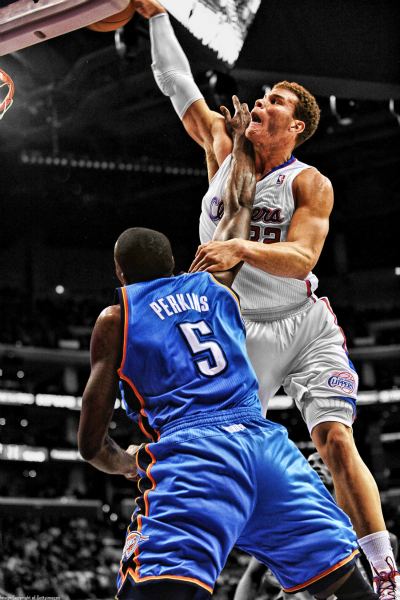 Was the best
regular season dunk ever this week?
This is Tendown 113. 112 is
here.
1. Hey Fitty, Can You Paypal Me?
From 50 Cent's Twitter:
Me, as you may know from
this post,
I'm picking New England.
Let's start
here.
I'm 8-2 against the spread so far in the playoffs. I am taking New England.
I'm taking them based on an historical evaluation of the regular season disparity between the two teams.
Here is a ranking
of every Super Bowl winner based on regular season quality; a metric combining point differential and strength of schedule. If New York wins the Super Bowl, they will be the second worst winner all time, ahead of only the Colts team from V. New England would be in the middle of the pack, 24th, between the Packers from II and the '86 Giants.
Yes, the Giants are healthy now. Yes.
But we've had 46 years of Super Bowl history, 46 years of seasons where teams had injuries and then got healthy, and when you look at 46 years, there just aren't too many teams who look like the Giants that wound up winning the Super Bowl.
They look like a handful of Super Bowl losers. '99 Titans. '79 Rams. '08 Cardinals. '00 Giants. '03 Panthers.
But not like many winners.
The disparity between the Patriots and Giants is also historically significant when looking at past SB upsets.
This would be bigger than the IV Chiefs/Vikes upset. Bigger than the II gap between Oakland and the Packers. Even bigger than the Redskins/Raiders. There are 3 bigger upsets. The Jets from III, the first Patriots win, and of course, 2007, which might be the biggest upset in the history of a major team sport championship.
The Giants gave up more points than they scored this year. No SB winner has ever done that.
3/4 of all SB favorites won the game straight up.
On the merits of the matchups, I get the New York sentiment, which was why I said going into the playoffs that they were the dark horse. It's not a special New England team, and if you look at those Giants receivers and the Patriots secondary, you really want to play the over (I'm not doing that).
You've got to pick a winner, it's the Super Bowl. And when I've had the most success picking against the spread isn't when I've looked specifically at the matchups and tried to subjectively determine if the Giants pass rush will be able to get pressure on Brady or if New York will be able to run on the Patriots. When I've had the most success against the number is when I've entirely ignored the specific players and instead looked at the historical sweep of the contest. When I make my weekly picks during the season, I don't have either time or access to numbers each week that would tell me (for example) that divisional home favorites of a field goal are less have a significant winning percentage over the past 40 years. If I did, I'd use them and that's basically all I would use. You can play what happened last week if you want, I'll play what happened the last 40 years.
And sometimes you'll be right. But I'll be right more often.
Favorites win this game outright 75% of the time over a 45 year sample.
Teams with regular season profiles like New York's don't win this game. Just once in 45 years.
That doesn't mean New England wins - there isn't a result here that could be as monumentally surprising as a result we've already seen between these two teams 4 years ago.
But if you have to pick a side - and this is a Super Bowl prediction so I'm gonna - I'm going with 45 years of history.
If I wanted to talk about the specific players on the field - I'm going to ride with Brady. I'm not the biggest Tom Brady fan; to some extent he's a little historically overrated, given excessive credit for New England success. By that I mean he's just not seriously in the "best QB of all time" discussion.
Let's not overstate that though. Right now, I'd rank him below Graham, below Elway, below Favre, below Manning, below Unitas, below Marino, below Tarkenton, below Joe, below Young.
But that's it. I'd now have him ahead of both Fouts and Anderson. Ahead of Staubach and Bradshaw. I don't know that I would have said any of that a year ago.
I think this is his game. This is the game where he wins his 4th Super Bowl, where he passes Joe in all time playoff wins, where he beats a Manning (albeit the wrong one) in Indianapolis in the biggest game of the season. I've ranked every QB performance in a SB
here;
Brady's had two really good games, I've got SB39 as the 15th best and SB38 as the 18th best of all time. But he doesn't have one of those Montana games, a huge multi-touchdown no pick game where he just stands masterfully head and shoulders above the sport.
I think that's this game. I think we leave Sunday believing that Tom Brady is the best quarterback in the world and where a huge percentage of sports conversation (wrongly) says he's now the best ever.
The book I generally use still has the game at 3, but I know you can get the game at 2.5, which, obviously, I prefer. I'm going to say the line is 2.5 and if it turns out that half point matters you can put an asterisk when I say I went 9-2 in this postseason.
31-24 Patriots.
Edit - I was wrong. Enjoy the rest of the show.
2. And You Thought Peyton Was Fighting With the Colts
The Manning/Colts breakup gets a little uglier each week; it should be instructive to all of us who earn paychecks that a guy who made the business that is the Indianapolis Colts as much money as Manning has is still being called out in public by his boss at the end of his tenure. Your job will turn on you too (I say this given my first week without health insurance; if you've never been in the circumstance of still working at a job after they reclassify you as part time, slash your salary and take away your benefits, all without an explanation other than a shrug of the shoulders, let me suggest its a challenge. I survived the phone interview round of the best job I've ever interviewed for this week, and am moving on to a campus visit). If you don't feel a class consciousness with Peyton Manning as Jim Irsay tweets at 1 in the morning that Manning's camp is lying about his health, I don't know what to say to you.
But as bad as that is, consider what
the owner of the Utah Jazz
said about one of the two greatest workers in his business's history:
The most-stinging salvo came Friday night in a blog post written by Greg Miller in which he called
Karl Malone
"too unreliable and too unstable" to help the team as an assistant coach and claimed the 14-time All-Star and two-time NBA MVP lied to a newspaper about having to use a scalper to purchase tickets to a Jazz game.
I don't know what the bar is for a franchise to condemn its greatest ever player, it apparently wasn't when Malone was getting a 13 year old pregnant, so maybe the club didn't need to fire at him that hard for this offense.
3. Occupy The Super Bowl
Speaking of class consciousness, here's Zirin's
pieces from this week about the labor protests of Indiana's right to work law. I cannot take seriously sports analysts who take offense at the mixture of politics and sports unless they also have condemned all of the pro-military postures taken in Super Bowls since Giants/Bills during the first Gulf War.
4. Popular Movements Work
Case in point:
5.
No, Goddammit, No.
Now that we're engaged in fighting the right wing assault on women, can we focus on the real criminal encroachment of the past couple of years?
Unless its The Thorn Birds, don't advertise your television series two months before it starts. If I'm seeing this ad on television, I better be looking at my sweet sixteen brackets while its on.
6.
The Best Piece You'll Read This Week:
From Rolling Stone,
the suicide epidemic of gay teens in Michele Bachmann's vicious and ugly home district.
7. A Point I Never Get Tired of Making
Any time I ever have a discussion about abortion in any class, or there are papers written about abortion in any class, I will get some variation of the "its dangerous to have an abortion, women die" argument.
So, consider these facts.
Researchers found that women were about 14 times more likely to die during or after giving birth to a live baby than to die from complications of an abortion.
8. The Youtube Channel I'd Like to Start.
My favorite part of any Awards Show is In Memorium. It always works on me and I find who gets left out and which clips are used endlessly interesting; I remember as a child when I first started questioning the idea of a Heaven, trying to figure out what version of us we are in Heaven - are we young, are we old - my maternal grandfather remarried after my grandmother died, I was about 10, and I wondered who he'd be with in Heaven and how that would work. There just seemed to me an endless number of complications. I wonder as the clips are being chosen if there's some notion of immortalizing those actors at those particular ages and if there's a subconscious connection those who create the montages are making with how they view the afterlife for those actors.
I just enjoy In Memorium is all - and my idea is a Youtube Channel - a weekly In Memorium. Like Tendown, it would come out on the same day at the end of every week, and without irony, I'd have music and clips of notable people who died that week.
9. A Question About Twins
How many parents of twins get them confused and then just decide to go with it?
So, there's Tom and Tim and you have whatever marking or clothing or whatever to distinguish them - but you know how people are, there are parents who leave their babies alone while they go to the club, there certainly have to be situations where parents aren't vigilant about keeping their twins separate - there's Tom and Tim and one day you aren't quite sure who is who, so you just take a shot.
I wonder how many times twins have inadvertently flipped identities. Tom's Tom for the first month of his life and then he's Tim for the rest of his life and no one ever knows - or maybe it always nags at the parents but they never tell. That wouldn't be a bad scene to write, parents who lose track of who is who so they just decide to take a shot "okay, dammit, okay, this is Tom and that's Tim and we're never going to talk about this again."
10.
No Mitt, We Aren't.
Mitt Romney said he didn't care what happened to poor people this week.
I believe him. That remark seemed honest to me, and if you want to vote for that, go nuts.
But he also said that
Americans are the only people on earth who put their hands over their hearts during their national anthem.
Gotcha.
That's all for this time. I'll be back next time...if there is a next time...
Your pal,
Jim